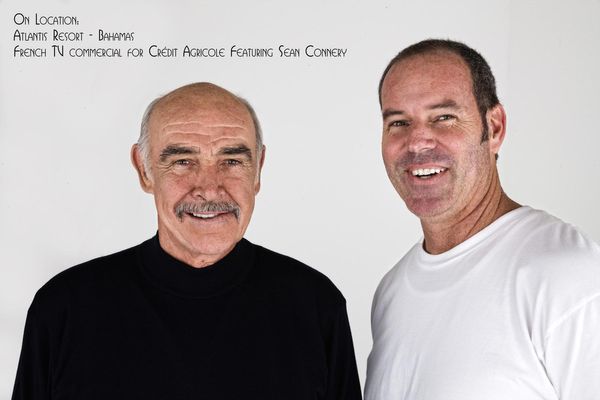 Career - 1988 to Present.
CLIENTS & PUBLICATIONS INCLUDE -
ABC, Action Sports Retailer, AMCAL, Australia's Surfing Life, Aventura Magazine, Belk Stores, Bill Tornade, Born Again Clothing, Bodywaves, Brittania, Calendar Club, Capture Life, Caras, Channel One, Citroen, Club Sportswear, Country Life, Country Living, Credit Agricole, Cushman & Wakefield, Daniel Hess, Don't Tell It, Downtown, Cinema Haute Couture, Eddie Bauer, Edgars, El Corte Ingles, Ema Savahl, EMI Records, ESPN, Essentials Magazine, Equity Office, Eye Catcher, House of Sillage, Hispanic Magazine, Hype, Florida International, GADA, Gene Juarez Salon, Girl About Town, Glamour Magazine, Hanes (Germany), InDesign, International Male, Kinder Bueno, Kouture One, IFW, IM Sport, INC, Laura Buccellati, Loft, Luxe Interiurs, M6 Interactions, Macy's, Mall Design, Maxximum Overdrive, Mercedes Benz, Maison D'aujourd'hui, Mila Bentabol, Moda, Mode 5, Outdoor Retailer, Ocean Drive, One World Designs, Optic 2000, Pompei Bikinis, Passion, Rocky Mountain, Pianegonda, Red Carter, Scene, Seattle Magazine, Selecto, Simply the Best, Smithsonian, Spanish Tourist Bureau, Sport, Stella Carakasi, Stephane Frechette Design, The City, The Whitwood Mall, Two Star Dog, Trenz, Undergear, TVyNovelas, UCLA, US Diver's Extreme Sports, Valia Properties, Vanidad, Vanidades, Villa Real Estate, Virtual E.com, Vive, Vogue (Spanish, German, Italian, British), Virtue, VTBS Architects, Zenzah, Zinas, Zink.
Stars - Adriana Fonseca, Alexa Damian, Bobby Larios, Candela Ferro, Carmen Dominicci, Cobi Jones, Dale Midkiff, Damien Sargue, Dayanara Torres, Ellie Goulding, Fernando Colunga, Francisco Gattorno, Jason Hervey, Juan Pablo Angel, Julio Iglesias Jr., Gabriela Spanic, Giselle Blondet, Ines Sastre, Itati Cantoral, Ivy Queen, Jaime Borris, Jaime Pressly, Lee-Anne Liebenberg, Lorena Rojas, Malcolm McDowell, Marina Danko, Marlene Favela, Matthew McConaughey, Michael Clarke Duncan, Minnie Driver, Monica Noguera, Nacho Figueras, Nuno Resende, Pilar Cernuda, Rebecca DeMornay, Rebecca Tornqvist, Roberto Palazuelos, Sabrina, Sean Connery, Sofia Vergara, Sun Goddess, Tasha Baxter, The Rentals, Victor Gonzales.